---
The Pink Fund Raffle!
Posted by Brianna Lysko on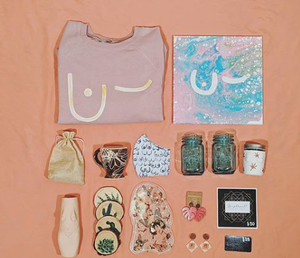 oy, oh boy. It felt like it took us forever to get to this point. There are so many chances to win amazing gifts from different Small Business Owners and Artists. All donations will go directly to The Pink Fund! LET'S GET RIGHT TO IT! 👇🏼HOW TO ENTER:• Donate any amount to The Pink Fund by clicking the link above in the bio, or by going directly to www.pinkfund.org *every $1=1 entry*• WAIT FOR EMAIL CONFIRMATION from The Pink Fund! Sometimes it takes a little bit of time!• Send a screenshot of your donation confirmation to @beelyskoart on IG, or email...